---
Reception
Privileged access to the stadium by the dedicated gate.
Lounge located within N°1 Court.
Access from 10 am.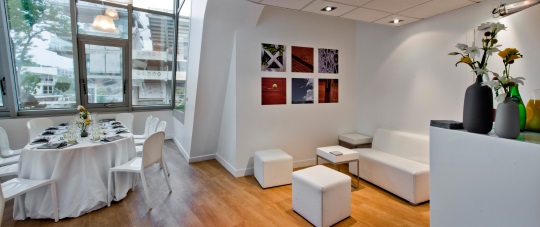 ---
Dining
Gourmet lunch from 12 noon to 3pm.
Open bar available throughout the day.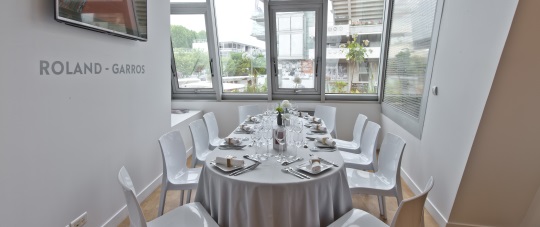 ---
Ticketing
Category Or seats on Philippe-Chatrier Court.
Access to the outside courts.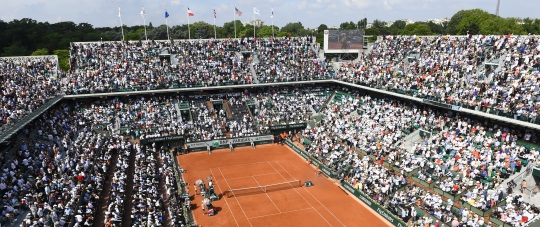 ---
Services included
1 Roland-Garros branded gift per guest.
Parking available: 1 spot per 2 people.
1 accreditation
Personalised management of your ticketing by our hostesses.
Photographer available at your request in your area.
Free Wi-Fi access.
Preferential rates on a selection of gifts.
Priority booking for the following French Open and for the Rolex Paris Masters Tournament.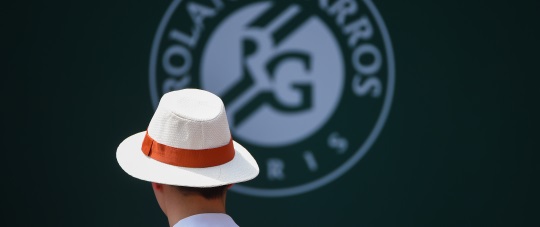 Salon Court No.1
Price before tax per person.
For 12 guests.
Dining included.
WEEK 1
Sunday 26 May
€ 560
SOLD OUT
Monday 27 May
€ 670
SOLD OUT
Tuesday 28 May
€ 835
SOLD OUT
Wednesday 29 May
€ 935
SOLD OUT
Thursday 30 May
€ 1 025
LAST SEATS
Saturday 01 June
€ 935
SOLD OUT
Sunday 02 June
€ 935
SOLD OUT
WEEK 2
Monday 03 June
€ 1 200
SOLD OUT
Tuesday 04 June
€ 1 200
SOLD OUT
Wednesday 05 June
€ 1 200
SOLD OUT
Thursday 06 June
€ 990
SOLD OUT
Friday 07 June
€ 2 090
SOLD OUT
Saturday 08 June
€ 990
LAST SEATS
Sunday 09 June
€ 2 090
SOLD OUT